From October 9 to 13, 2023, SimTech hosted the 2nd International SimTech Summer School, a dynamic gathering that brought together 35 national and international early career researchers and featured insights from three distinguished speakers: Lisa DeBruine (University of Glasgow), Przemysław Szufel (Warsaw School of Economics), and Hendrik Ranocha (University of Hamburg). The event that was organized by SimTech's Junior Professors Marco Oesting, Benedikt Ehinger and Benjamin Uekermann seamlessly blended invigorating keynote lectures with hands-on sessions and fostered meaningful connections through a welcoming social program. The hybrid nature of the event allowed both in-person and virtual participation.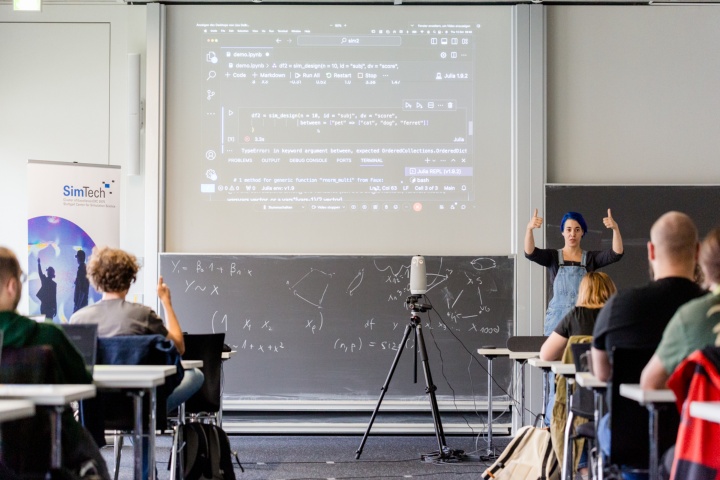 As one of the lead organizers, Marco Oesting, underlines that "the SimTech Summer School was a resounding success, not only for the participants but also for the SimTech community as a whole. It brought together bright minds and innovative thinkers in the field of research software engineering, showcasing the power of Julia as a versatile tool in our arsenal."
SimTech, the interdisciplinary Cluster of Excellence at the University of Stuttgart, focuses on the development and application of simulation technologies to advance scientific discovery and drive technological innovations. Research software engineering plays a pivotal role in this endeavor, as it empowers researchers to create robust and efficient software tools that underpin simulation and modeling projects. This Summer School aimed to equip participants with the essential skills needed to harness Julia, a high-performance programming language, for cutting-edge research and development.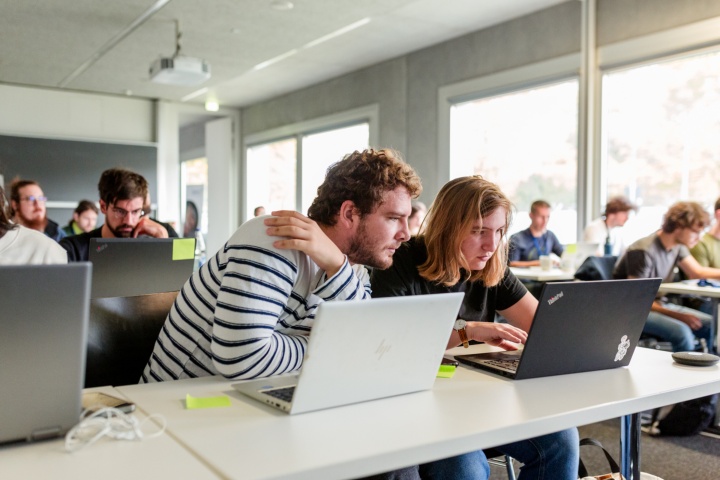 By enabling a healthy mix of keynotes from invited lecturers and hands-on sessions, this event provided participants with practical knowledge and the opportunity to exchange ideas. The Meet & Greet session on Monday evening allowed attendees to connect with SimTech researchers, creating a collaborative atmosphere.
The International SimTech Summer School, the second edition after last year's success, was not merely an educational event but a vital platform for nurturing research software engineering skills and fostering connections within and beyond the SimTech community. As research software engineering continues to grow in importance, events like this one will play a key role in shaping the future of innovative research and technological advancement not only within SimTech.