What is the NML?
The Neuromechanics Laboratory of the University of Stuttgart, was established in 2019, within the SimTech Cluster of Excellence "Data-Integrated Simulation Sciences", and the Chair of Continuum Biomechanics and Mechanobiology (CBM) of the Institute for Modelling and Simulation of Biomechanical Systems (IMSB).
The lab is currently led by Dr. Leonardo Gizzi, and is a shared space for all those who wish to investigate the relationship between human movement, its neural causes and its mechanical consequences. Furthermore it is a place to develop new devices and to test and evaluate them directly. The experiments at NML range from basic neurophysiology to human-machine-cooperation and are expressly designed to provide real-world data for the development and validation of neuromusculoskeletal models.
Motor commands represent the only way that humans have to communicate with their environment. As such, motor commands evolved to a high degree of complexity and specialization.
At the NML, we collect the motor output from movement and muscular activity ("neuromechanics''), we decode it, and we use it to determine the motor commands that have generated it, opening a window on the most intimate activities of the central nervous system.
The results of neuromechanical analyses can be used to advance human neurophysiology, create new ways for human-machine cooperation and assess and characterize diseases, recovery and training.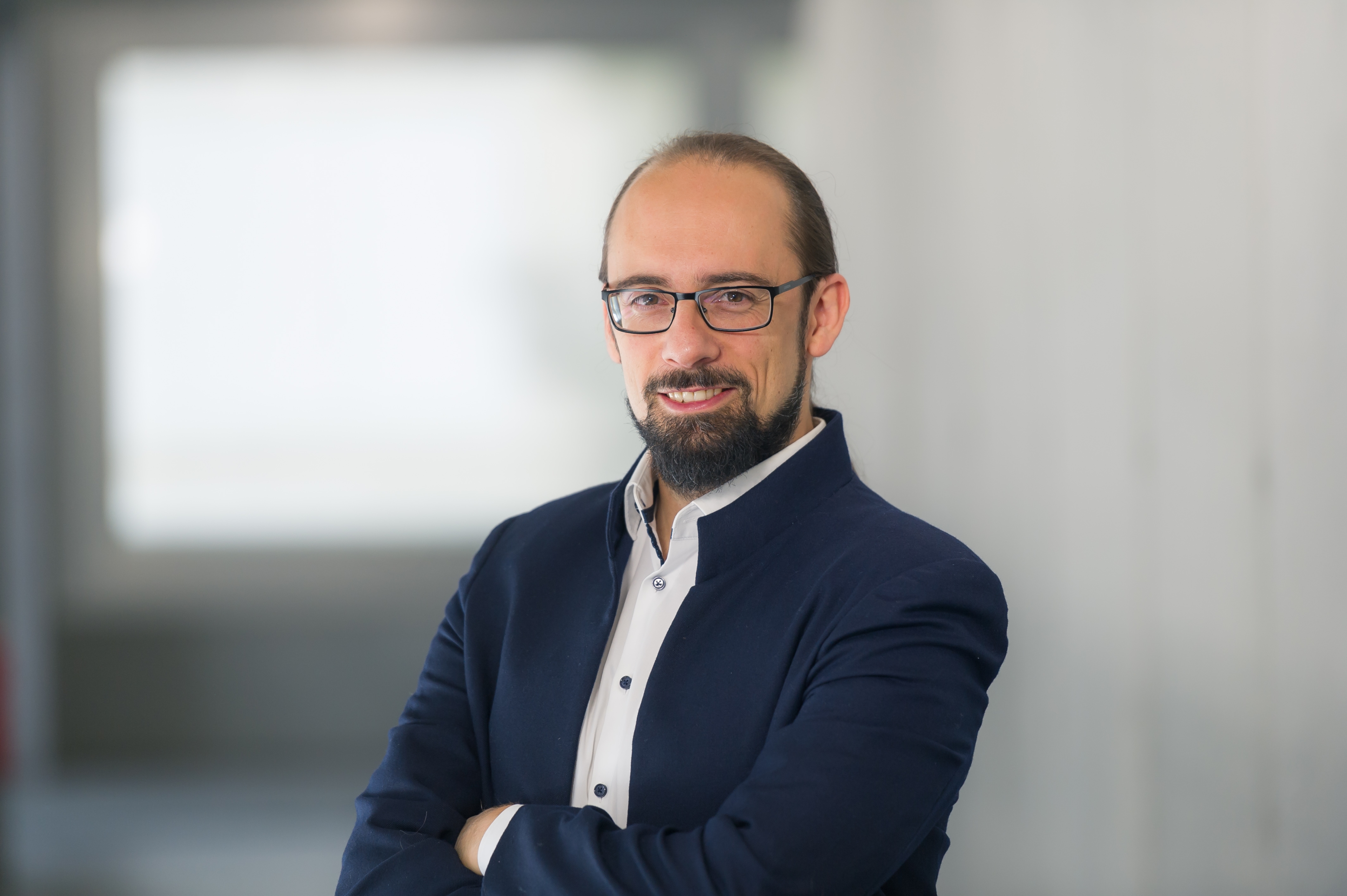 Leonardo Gizzi
Dr.
Neuromechanics Laboratory
[Photo: SimTech/Max Kovalenko]